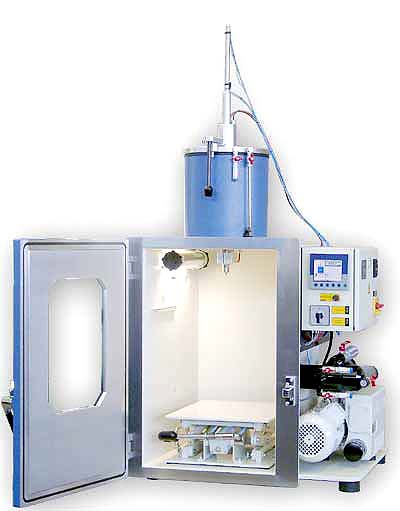 For the production of wax cores for the investment casting
Contain:

Vacuum casting machine with specific wax container. This is heatable up to 150 °C. About a handle we the separately heatable nozzle pin opened. To set in through combined from aeration valve and ball valve wax can be pressed in into the form also by means of pressure difference.
Comfortable automatic controller with color monitor
to adjust the temperatures of kettle, nozzle and cylinder, digital vacuum display and a lot of things more ...
As an option also combinably with toppling cup and stirrer, the same as UHG - 500 Easy