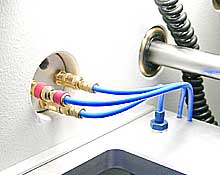 UHG-400
Mounted in seconds through quick changes clutch.
The flange with the quick change clutch remains at the chamber mounted.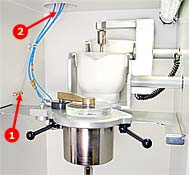 Enlarging picture, 39 kB
Subsequent mounting about machine flange of everyone to carry out (2).
The quick change clutch built-in of us (1) are convenient. These avoid cable hanging crossways through the chamber.